5 Classes We're Excited About This Fall
At Austin School of Film, our teaching philosophy is learning-by-doing. We design truly innovative curriculum combining traditional film school methods with a new approach.
We emphasize coursework in all our classes to be based around students actually learning-by-doing. Yes, you'll make mistakes but you'll get back up again and do all over. This is what an active learning environment looks and feels like. Nobody's perfect and no one nails it the first time they pick up a camera. We've built a space that empowers you to create, to learn while you do and do what you learn - in real time.
In any production-based course, students will write, produce, direct, and edit their own original films, animations, and digital art and gain extensive on-set/production experience. Students in technical or software based workshops develop skills that can apply directly to their creative future - in real time.
….And we are continuously evolving — expanding our course catalog & fine tuning classes to keep up with the ever-growing creative industries, from film production and animation to graphic design and motion graphics.
We hope you're having a blast this summer where ever you may be and if you're already registered for classes at Austin School of Film, we can't wait to welcome you to our creative hub! Fall will be here before you know and here are some classes we're so excited about!
P.S. we've sweetened the deal… all featured classes are on sale this week!
The sale ends Sunday, July 7 at 12pm CT, no code needed.
Experience Level: Beginner
Image: still from PROCESS by Sarah Fohl, completed in Digital Filmmaking (2018)
If you're not sure where to start or are completely new to film production - this class offers students a focused hands-on learning environment with guest speakers from the Central Texas industry. Over the course of 8-weeks, students will write, shoot, and edit their own original short films and work collaborative on fellow classmates crews. All films completed in Digital Filmmaking are eligible to submit to Austin School of Film's Official SXSW Film Showcase in March 2020 during the annual festival.
From developing your idea to the nuts & bolts of film production and post - this is where your future of filmmaking begins.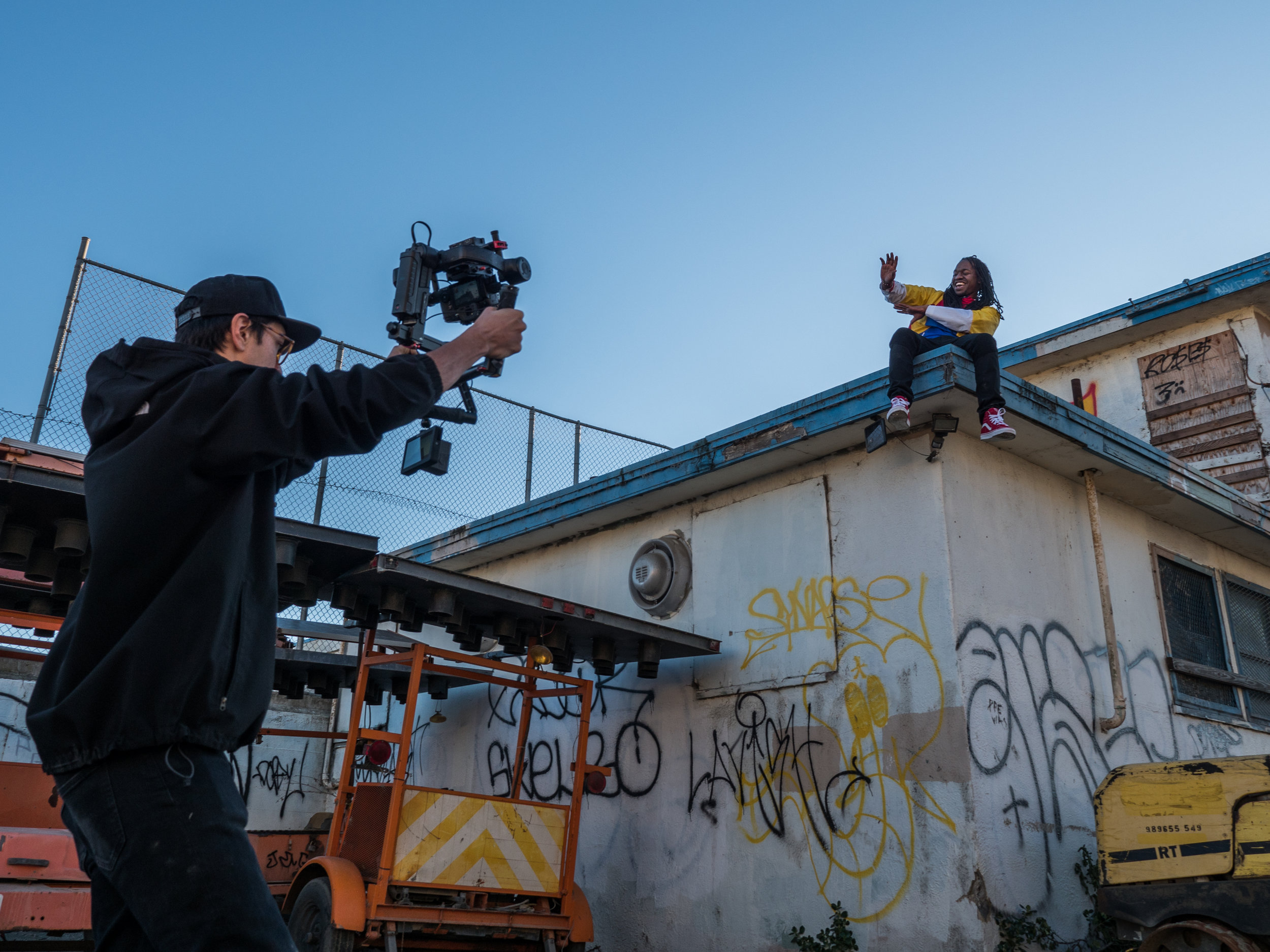 Experience level: Intermediate
Image: still from Behind the Scenes (2019)
This is a hands-on production course designed to teach students how to create an original web series. Throughout the 10-week class, students will write, shoot and edit 3 episodes for season 1. Students will have access to Austin School of Film studios, gear, and creative space to work on their project's productions outside of class with award-winning filmmaker Mike Akel.
Mike used his real-life experiences as an award-winning filmmaker to design the course curriculum. He wrote and directed award-winning film CHALK. The film won numerous awards, was nominated for an Independent Spirit Award and released theatrically in over 50 markets. CHALK also aired nationally on The Sundance Channel and Starz Network. Since the success of CHALK, Mike completed his second feature film, AN ORDINARY FAMILY which premiered at The Los Angeles Film Festival and directed/story produced 8 episodes for the documentary series MY 600 LB LIFE, which is in its fourth season on TLC. Currently Mike is on the festival circuit with his new feature comedy also developing his 3rd original series. He is also the co-founder of the company, NEW SKY KIDS with over 1.9 million YouTube subscribers to date. To say this is his bread & butter would be an understatement.
The first episode of your series completed in Web Series Production are eligible to submit to Austin School of Film's Official SXSW Film Showcase in March 2020 during the annual festival.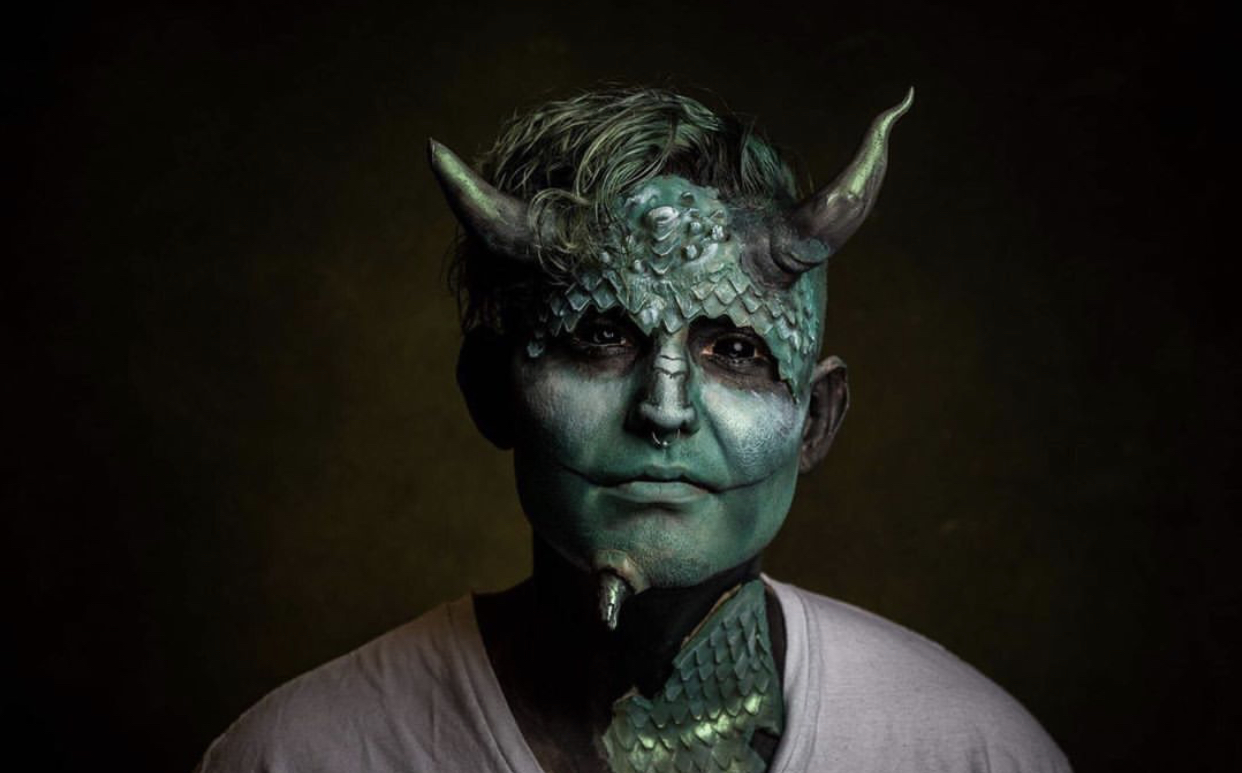 Experience Level: Beginner
Photo by Rustin Gudim: final look completed in SFX II (2019)
You may have gotten a sneak peek at some of the work our youth students have completed this summer in our SFX camps but all the fun isn't just for the kids. We teach adults how to make "blood", create wounds, use body paint for illusion and so much more in our three part SFX series.
This class will include a professional photoshoot at the end of class with final looks for students to take home to build on their portfolios & a makeup kit to recreate looks in the future.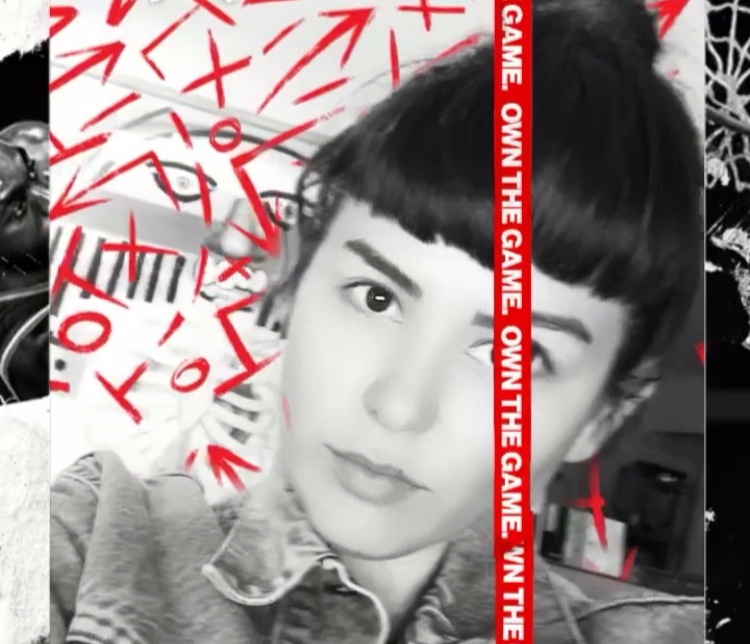 Experience Level: Intermediate
Image: Alie's AR Lens for Nike Jordan for NBA All Star Weekend (2019)
This 12-hour workshop will teach you the fundamentals of augmented reality (AR) and how to build an AR experience using digital software Lens Studio + the Snapchat. Through project-based learning, this course will break down complex AR concepts to make them easy to understand, while also sharing expert tips and knowledge from ASoF lead instructor, Official Lens Creator and Snap's Lens Studio Ambassador, and multi-media artist, Alie Jackson.
When Alie isn't teaching with Austin School of Film, she works as the Senior Art Director at Arts and Labor production house and as an Official Lens Creator at Snapchat Lens Studio. Alie has worked with notable agency clients such as Marvel, Warner Brothers, Amazon Studios, ABC, and Lionsgate. As of recent, Alie has taken her AR skills into the realm of Instagram - open your app and take a peek at some of her lens she created for IG including, our favorite "Cubist in Disguise".
Experience Level: Intermediate
Image: Carleton Ranney's feature film JACKRABBIT
This fast-paced project-based course will push writers work and creativity. Students will leave this course with a finished script, which students can continue to revise or take out into the industry.
Lead instructor Carleton Ranney has over a decade of experience in the film industry as both a Director and writer. Carleton Ranney debut feature scifi film, JACKRABBIT, was a participant in the 2014 IFP Narrative Labs. The film's world premiere was held the following spring at the 2015 TRIBECA Film Festival. JACKRABBIT was picked up for distribution by Gravitas Ventures and released in March of 2016.
We're also thrilled to now be enrolling for:
Documentary Filmmaking with Nicaraguan filmmaker, teacher, and scholar Tania Romero for Fall 2019! In this class, students will learn how to create documentaries while producing their own original doc shorts.
Cinematography I & Cinematography II workshops led by Cinematographer & Director Alonso J. Luján. His work has screened at festivals across the globe, collecting numerous accolades, including the MTV award for Best Music Video and at the Independent Music Awards, in Spain UFI10. Some of the clients he has worked with include Coca Cola, Facebook, Sony Music Entertainment, Rolling Stone Magazine, and Warner Music. Dive deep with a pro on industry gear!
All analog film format classes led by MMAC's own Programs Director Faiza Kracheni. Check out our latest article talking about Super 8, 16mm, and analog filmmaking for the digital era! Did you know we teach you how to develop your own motion picture film?

Whether you snag one of these courses, are already enrolled in other great ASoF classes, or just joined our Digital Video Certificate Program… We hope you're having an amazing summer & can't wait to create with you!