MIX/VHS | Week 073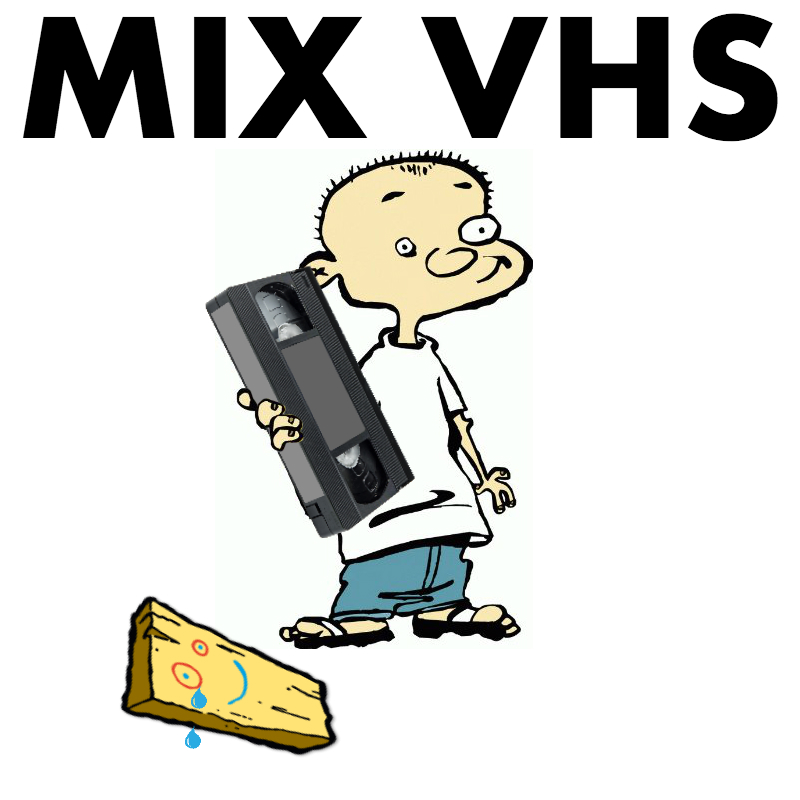 Can't seem to find your favorite HD-DVD copy of Ed, Edd, and Eddy: Season 1? Are you disappointed to the point of never wanting to watch anything ever again?? Don't fret! MIX/VHS has compiled a short lil' list of things for you to heal your heart! We hope you enjoy!!
The Raft - Stephen King's Creepshow 2
WATCH IT HERE!
We've all been there - summer is in full-swing, you are out on the lake, having cliche summer fun with your friends. Beer, pot, CCR blasting from a bluetooth speaker, a terrible sunburn forming in the patches of skin you forgot to cover with sunscreen. The water is colder than normal, darker than usual. Then that quiet voice in the back of your head creeps in, like a child afraid of the darkness - what if there is something else in the water? "The Raft" is Stephen King's answer. Admittedly, Creepshow 2 is a rough film - even the cult-classic first installment is greater than the sum of it's parts. But director Michael Gornick, and writers Stephen King and George Romero, deliver a fine B-Movie execution of this summer fear in the anthology segment "The Raft." The camera work is surprisingly good, the practical effects are terrifying, and the performances (although in service of humorous and ridiculous dialogue) are engrossingly fun. I would love nothing more than an honorable remake of this memorable classic short.
- Jake
Postcards from the Edge
WATCH IT HERE!
If you all haven't seen the film Postcards from the Edge (1990), adapted from Carrie Fisher's novel which was based 'loosely' on her life, her struggles with addiction and mental health as well as her tumultuous relationship with her mother, actress Debbie Reynolds, then I'd highly recommend this one as my pick for this week. It is a truly remarkable film that should be commended for its sharp, clever and funny script (thank you, Carrie!) as well as, for both Meryl Streep's and Shirley MacLaine's incredibly accurate portrayals of these two complex and completely opposite women. Also as an added bonus, after you've watched this film, I recommend you also watch the HBO documentary, Bright Lights: Starring Carrie Fisher and Debbie Reynolds (2016) (which I also did!) that was filmed prior to both of their passings.
- Zoe
Don Rickles @ President Reagan's 2nd Inauguration
WATCH IT HERE!
If you're an idiot like me, you'll only have known of Don Rickles for his voice work as Mr. Potatohead in Toy Story, but if you have been educated and become well versed in his long career as a comedian (like me, as of recently), you'll know no one rips people to shreds and gets them to laugh harder than they ever have than Donny goddamn Rickles. This clip of him eviscerating President Reagan and honestly anyone his eyes catch at lighting speed is a perfect pool to jump straight into of Rickles' work. Good luck getting out of the 3 hour YouTube clip hole of any Don Rickles appearance ever (me, last night, when I was supposed to be doing important work)!
- Spencer
UT Tower Falcon Cam
WATCH IT HERE!
Do you love nature?? I do! The UT Tower is home to a Peregrine Falcon (rather boringly named "Falcon Girl"). In the name of science, the UT Biodiversity department placed a video camera up in the tower, which is broadcasting a 24-hour live stream of FG's nest! Sometimes she isn't there :( but it's fun to imagine what kind of 200-mph divebombing hi-jinks this ol' bird is up to whenever we don't see her. When she is at home in the nest, the live stream is a beautiful window into the life of a creature which we would very rarely see otherwise.
- Morgan
Like this mix? Tell us what you think in the comments below, and let us know what you're recommending for us to watch this week!