MIX/VHS | Week 008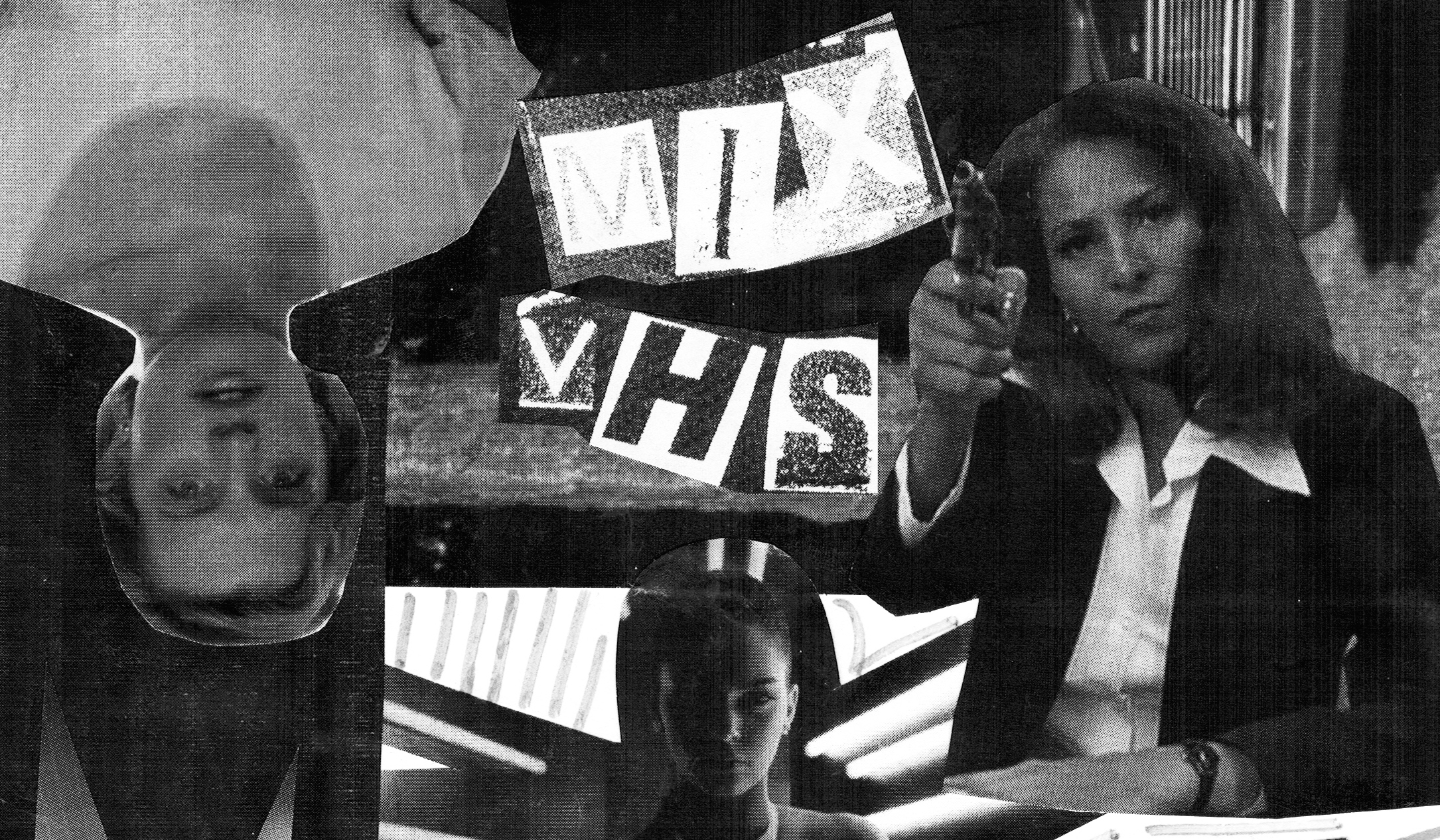 Talk about crazy eclectic weirdness! A big thank you once again to Bex for making this incredible collage of all Week 008's films. This week, we've got everything from a classic 1980s animated film about talking appliances to a slick contemporary commercial for Vogue, and everything in-between. We hope you enjoy!
VOGUE//MET GALA Commercial (dir. by Gordon von Steiner)
WATCH IT HERE: https://vimeo.com/166223991
This will, most likely, be one of the shortest things you watch this week. But I highly encourage delving further into von Steiner's catalog on Vimeo. As a director, one might often forget that people in this film medium are not only just directing features and shorts, but they are directing music videos, commercials, and even Vines these days. von Steiner's approach to commercials is absolutely exquisite. It sells the product, but in some of the most cinematic and kinetic ways possible. This video itself is more of a showcase of celebrities at an event hosted by Vogue, but his various work spans from Louis Vuitton to Versace. His commercials are artistic ventures, and not only beautifully shot and directed, but the editing is a serious powerhouse of it's own.
-  Jake
The Menzingers - I Don't Want To Be An Asshole Anymore (dir. by Whitey McConnaughy)
WATCH IT HERE: https://youtu.be/TQBG7wAVWAA
This is one of my favorite bands and one of my favorite music videos I have ever seen. It's a hilarious video and the song is amazing. Check it out!
-  Morgan
The One I Love (dir. by Charlie McDowell)
WATCH IT HERE: https://www.netflix.com/title/70299863
I believe I watched this movie about 6 months ago, and I can't stop thinking about it.  It certainly has a great atmosphere. The theme of the story seems to be told in just such a way that makes you really think about your own relationships and desires and what it truly means to want something different from your significant other and what that kind of wish could mean.  I actually am selfishly recommending it this week because I really want more people to able to talk to about it.
-  Carrie
Jackie Brown (dir. by Quentin Tarantino)
WATCH IT HERE: https://www.amazon.com/Jackie-Brown-Pam-Grier/dp/B006RXQ0YY/ref=tmm_aiv_swatch_1?_encoding=UTF8&qid=&sr=
To be brief, the film follows the titular Jackie Brown as she's unwillingly recruited by two federal agents to bring down arms-dealer Ordell Robbie (played by Samuel L. Jackson). I wasn't expecting much from Jackie Brown, considering it's one of Tarantino's earlier films piggybacking off the success of now cult classic Pulp Fiction. And while the film is in fact an adaptation of Elmore Leonard's 1992 novel Rum Punch, there's no denying Tarantino left his directorial mark in writing the screenplay. The way in which Tarantino chooses to reveal the plot keeps you on your toes, as he never fully discloses Jackie's true alliances until the end. And while I openly admit Jackie Brown pales in comparison to Pulp Fiction, I guarantee it's still worth a watch for any Tarantino fan.
-  Samantha
The Brave Little Toaster (dir. by Jerry Rees)
WATCH IT HERE: https://www.youtube.com/watch?v=_vr8ln8B-8g
Arguably one of the most intelligently written and uniquely crafted animated movies, The Brave Little Toaster is just one of those movies that gives me a big dumb grin every time I watch it. There's something utterly timeless about its characters, songs, and occasionally dark imagery that just makes me wish there were more contemporary hand-drawn animated films with the same love behind the craft that these filmmakers had with this. It treats its younger audience with respect to have maturity and understanding of really heavy themes, while also engaging adults to enjoy what could be passed off as another colorful kid romp of annoying talking appliances. So much nostalgia with this film. See it!
(Did I mention the songs? They're catchy AF. I had no shame blasting them out my car driving home the other and singing along.)
-  Spencer
Like this mix? Tell us what you think in the comments below, and let us know what you're watching this week!