MEMBER MONDAYS | Tyra Clark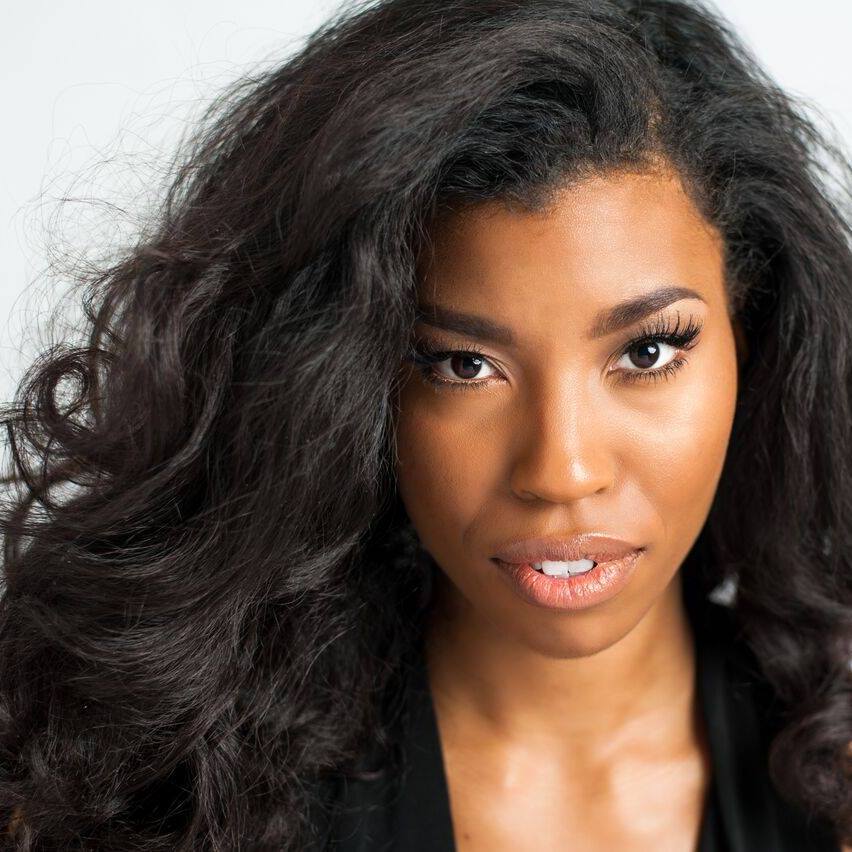 is a filmmaker who recently, in collaboration with Austin Cinemaker Space member Joel Watts, wrote/directed/shoot/produced an anti-drug PSA for the Austin Metro Drug-Free Coalition entitled "The Wizard of Truth". We caught up with her to chat about her work with the Coalition, and learn more about her journey as an advocate for those who need it most in the Austin community!
Before I jump right into the questions, tell me what it was like to be on the set of Courage Under Fire with Denzel Washington as a kid! What scene were you in?
Tyra Clark: Yes! A part of me wants to block that part of my life out because he looked past me lol. But as I mature, I realize he was focused and to never hold it against anyone when they're in character and locked in! Come on, I was 7 and irrational. His energy lingers. He's got an aura that makes you look back. You know? I honestly don't remember what the scene was. I've seen it once. I remember hearing a disdainful, "CUT!" from the director as my sister and I made noise after running past the frame. We weren't trained extras yet with decent set etiquette, so we thought once we run past we could do and say what we wanted. No real situational awareness. Actually, I do recall Denzel sitting on a park bench discussing something top secret with his co-star. Yeah, the park in front of the Capitol scene. There you go. By the way, shout out to my mom for getting us that gig - way to be cool!
How did you and Joel (Watts) meet? How did you come to work on a project together?
TC: We met in a City of Austin Small Business Price Strategy class maybe 2 years ago? I think afterwards, Joel asked me more about my for-profit family business (Texas Christian Recovery and Other Support Services, Inc. - we administer Anger Management Courses/Life Skills for perpetrators of the state and members of the community who want help.) Joel later contacted me to see how he can help if we ever needed it and to say he had video production skills. It was perfect timing because I did need help, becuase at the time, my mother's nonprofit business (No More, No Más, Inc.) was about to help launch a Drug-Free Coalition and we needed content for the cause. I'm in charge of the short film, print, and social media for both family businesses, so working a deal with Joel to come on board and help me create PSAs for this Coalition was a great catalyst to getting creative things done in a shorter amount of time. We are constantly challenging each other to think outside the box. We bring different perspectives to these projects which strengthens them.
What inspired you to make The Wizard of Truth anti-drug PSA?
TC: We're working with Travis County's first Drug-Free Coalition. Its new name is The Austin Metro Drug-Free Coalition (previously known as the East Austin C.A.S.A). The mission of the Coalition is to bring various sectors of the community together to prevent the use and abuse of alcohol, drugs, tobacco, marijuana, prescription and other drugs among youth (6th to 12th graders.) We represent the media sector of this Coalition and our purpose has been to focus on the process of drug education through video production. Their mission influences us; however, we have some freedom to come up with creative messages. We want to make inspiring and educational videos that are accessible both online and play on television. These PSAs are designed to get the conversation between children/young adults and their parents going.
You've compared Sociology to filmmaking because they attempt to do the same thing - study people and why they do what they do. Do you think this is a relationship that filmmakers should pay more attention to when making a movie?
TC: What a great question. No one ever asks that and it's infuriating lol. Yes, I do. I used to feel inadequate with my Sociology background in this arena and miles behind, but then I realized it's probably the most useful foundation for anything that deals with exploring the human experience so I learned to accept it and be proud (I'll never truly know what the heck I'm doing anyway, ha!) Psychology, Sociology, Philosophy, etc. backgrounds should be paid way more attention to when it comes to choosing a dynamite film crew. These disciplines will take the collaboration to new heights because it's the social forensics and social depths you are trained to uncover that most people completely miss. Didn't Wes Anderson major in Philosophy for a while there? Yeah, see.
You've had your hand in a wide range of projects over the years and worked with a plethora of people. Some may never get the opportunity to work with one or both of their parents. What's it like working with your mother and her organization?
TC: Wow, it is a prayer come true because she's so wise and all I pray for is wisdom. She's laced me with so much of it - business and personal. She started Texas Christian Recovery and Other Support Services, Inc. over a decade ago and No More, No Más, Inc. close to a decade ago so the family's female entrepreneurial spirit is strong. Working with her is a once in a lifetime apprenticeship. We balance each other out. It's funny, initially, I wasn't the child she thought would step up to the plate and help out with the family business, but I believe that everything happens for a reason and you're always where you're supposed to be it's just about having the guts to rise to the occasion. I realize I have the energy to take some of this work off her hands and she's ready to have that kind of help. We've slipped into mentor/mentee roles more so than just typical mother/daughter roles. Generational wealth and legacy are important to me so I'm resilient, active listen, focus, pay attention, and never give up.
Working with youth is such a distinct experience. Is there a connection or influence between your experience on the "Courage Under Fire" set as a youth and your work now as an adult? If not, what are your influences?
A little bit perhaps. If I were to connect the dots, I'd say that experience taught me that being exposed to different environments, lifestyles, activities, and people helps broaden your reality. I'm also on my Ghandi ish - I want to be the change I want to see in the world. No one really talked to me about drugs and alcohol growing up. D.A.R.E was cool but it wasn't effective for me personally. Drugs and alcohol have destroyed of a lot families including my own. I want to give the youth something I didn't have. I want to give back because those are the real steps that create the future. Planting those seeds and helping this generation (because it is a generational fight) navigate through the forest is more powerful than any film I could ever make. Continue to fight the good fight? Sign me up.
Collaboration is key to any project. At the Austin Cinemaker Space, collaboration and community thrive in unison. What has the Cinemaker space done for you as a creative force?
TC: Where do I start? What a gem. I cherish this space so much! I've met so many multi-talented, skilled, unique, inclusive, hard working, optimistic, helpful rays of light in the space it's ridiculous. It's affordable and welcoming and any one you meet is a potential collaborator in your next project. It's that immediate. We're like a family. It's is indescribably how easy it is to thrive in this space. We were able to get our first PSA done in this space. We held auditions here, held crew interviews here, met crew members here. We've taken a project from its development stages, to pre-production, to post-production, and even screened the project here. Where else does this happen? I've fallen in love with the place and the people and I learn something new every time I go.
INTERVIEW BY: Alek Peschansky
MEMBER MONDAYS is a weekly interview series highlighting current members & alumni of the Austin School of Film + Austin Cinemaker Space community! Each week, we'll be featuring one of our incredibly eclectic community members and take a deep dive into their work. Gaining an insight into what makes them, them.